VAMPROSE ARCHIVES 有料会員登録方法
①Go to the site and scroll down. Click on "About Site".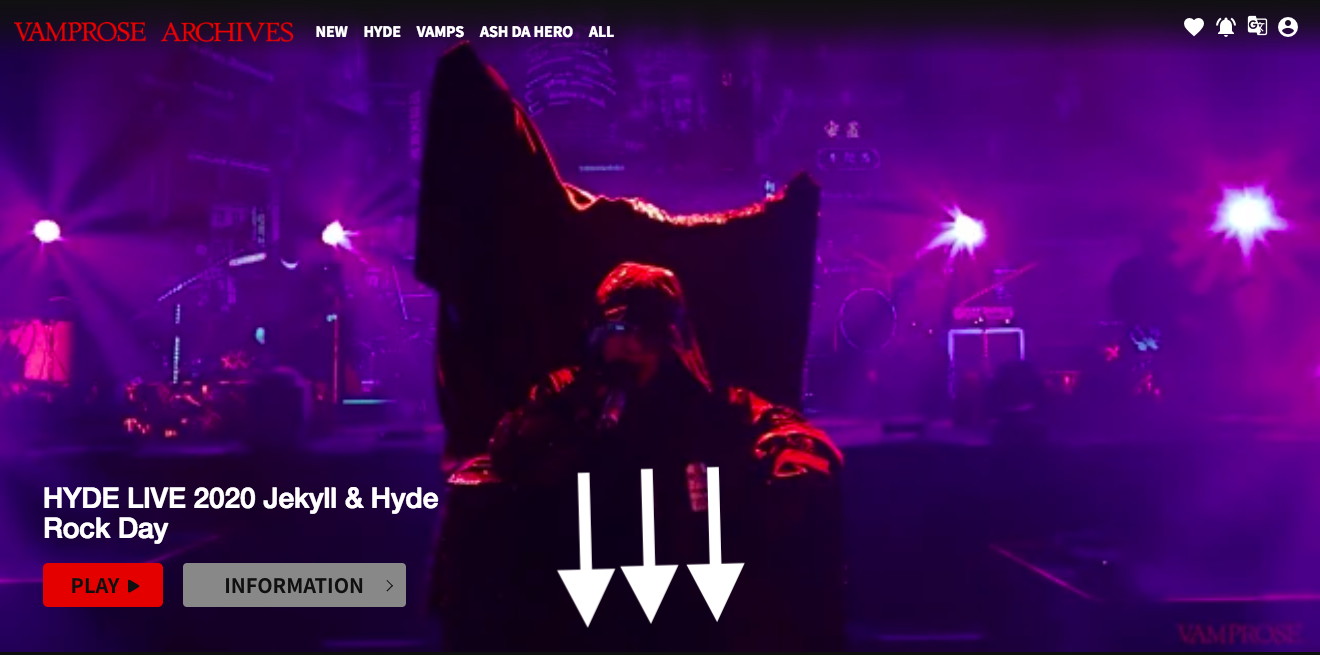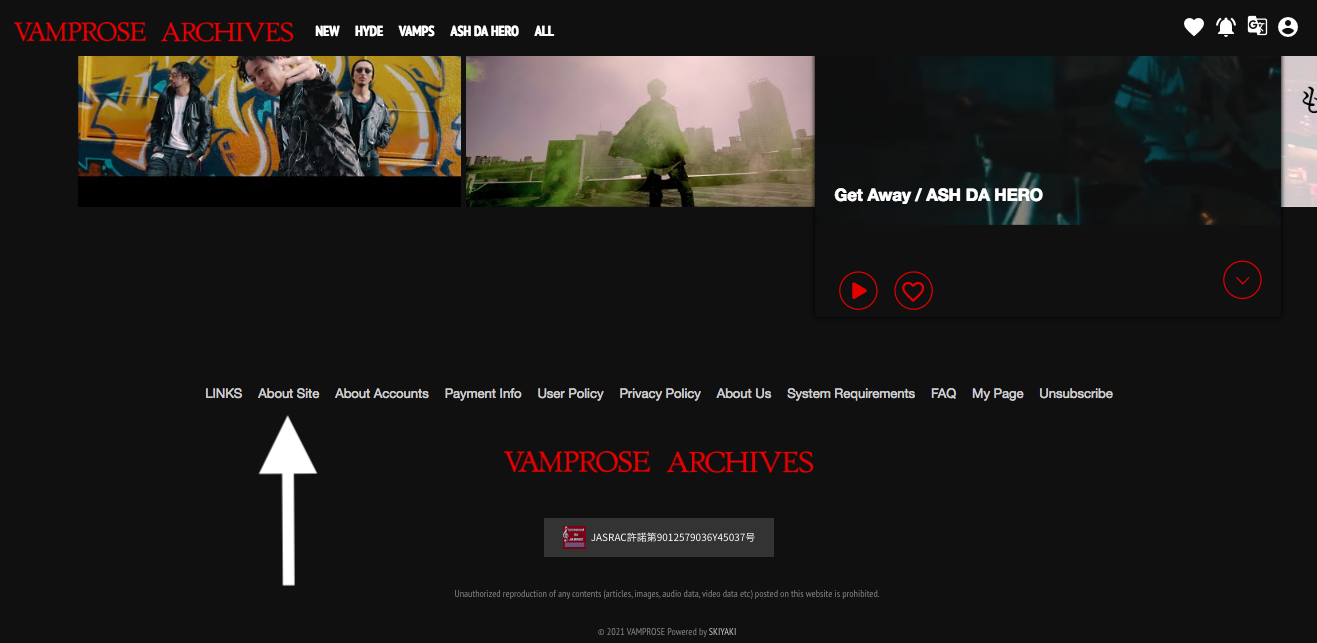 ②Click on "To Create New Account".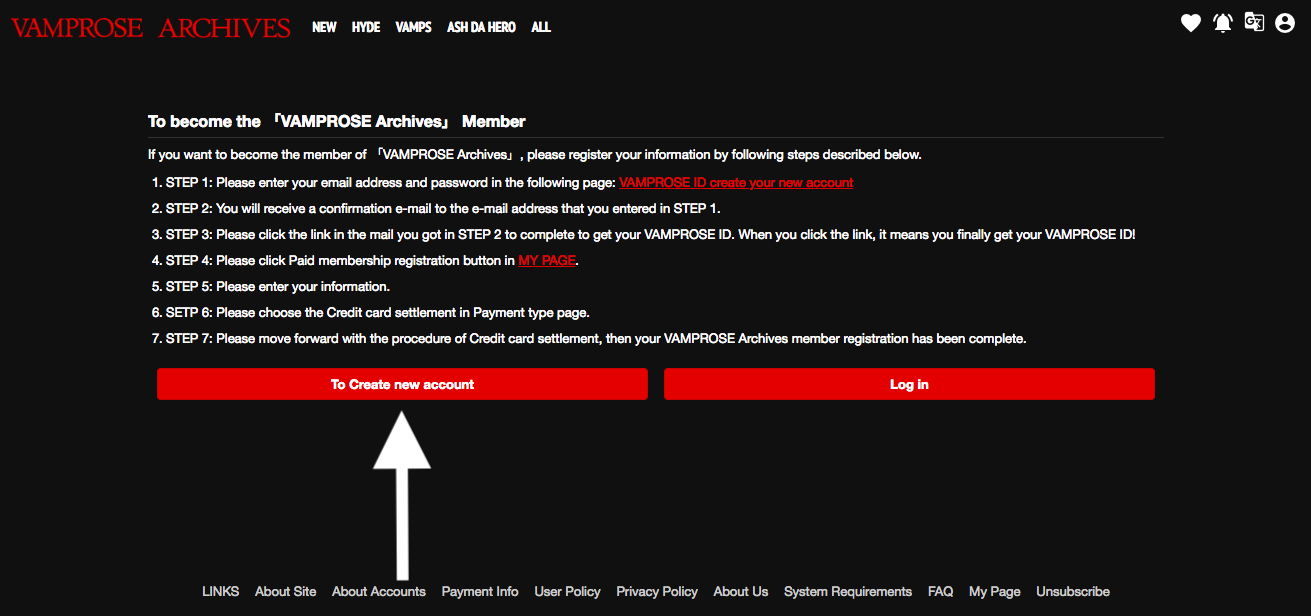 ③Enter your email address and a password of your choice, then click "Create your new account".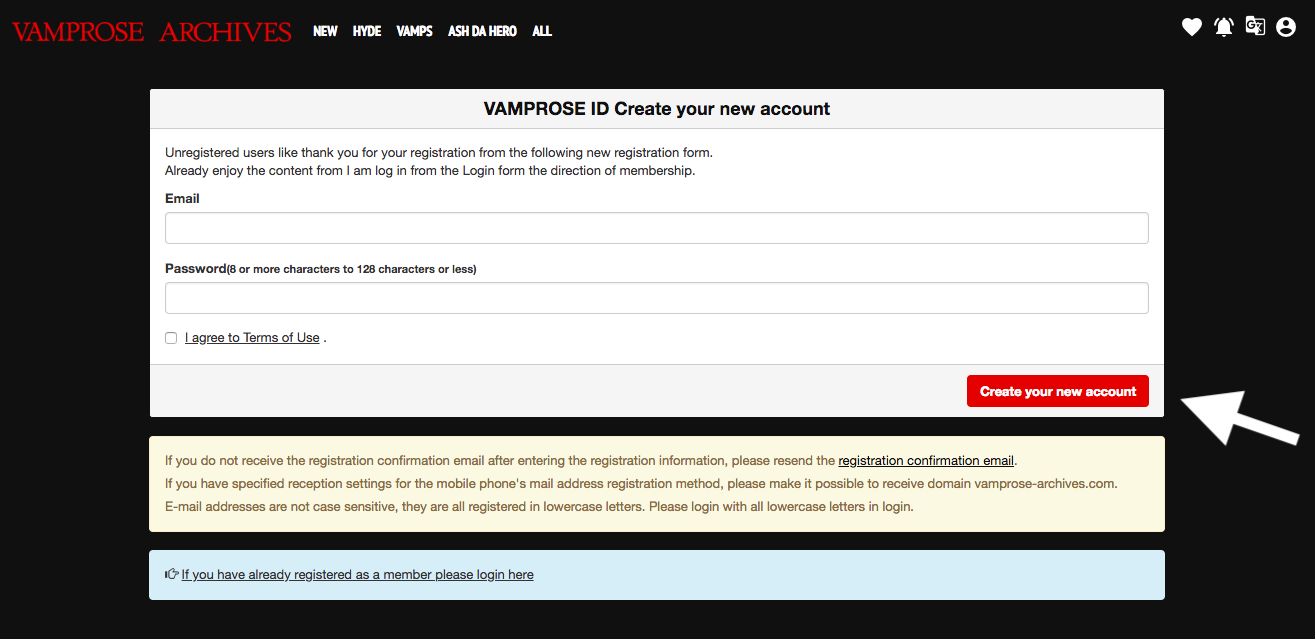 ④You will receive an email from "VAMPROSE ARCHIVES". Click on the URL you received in that email.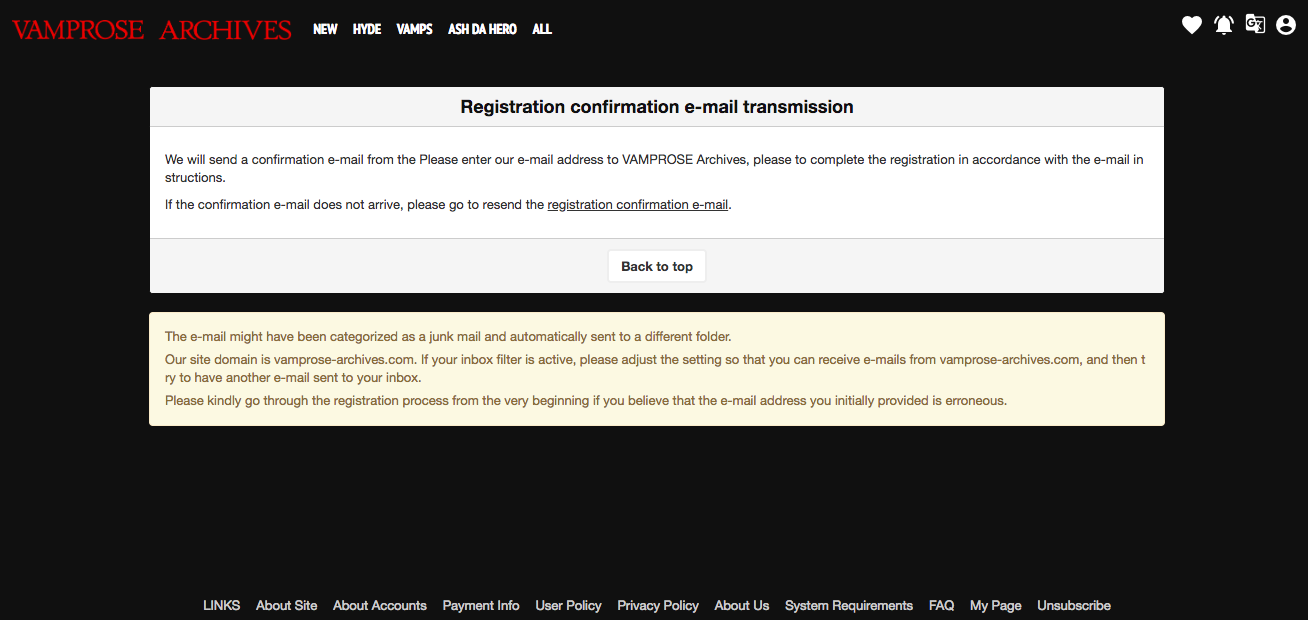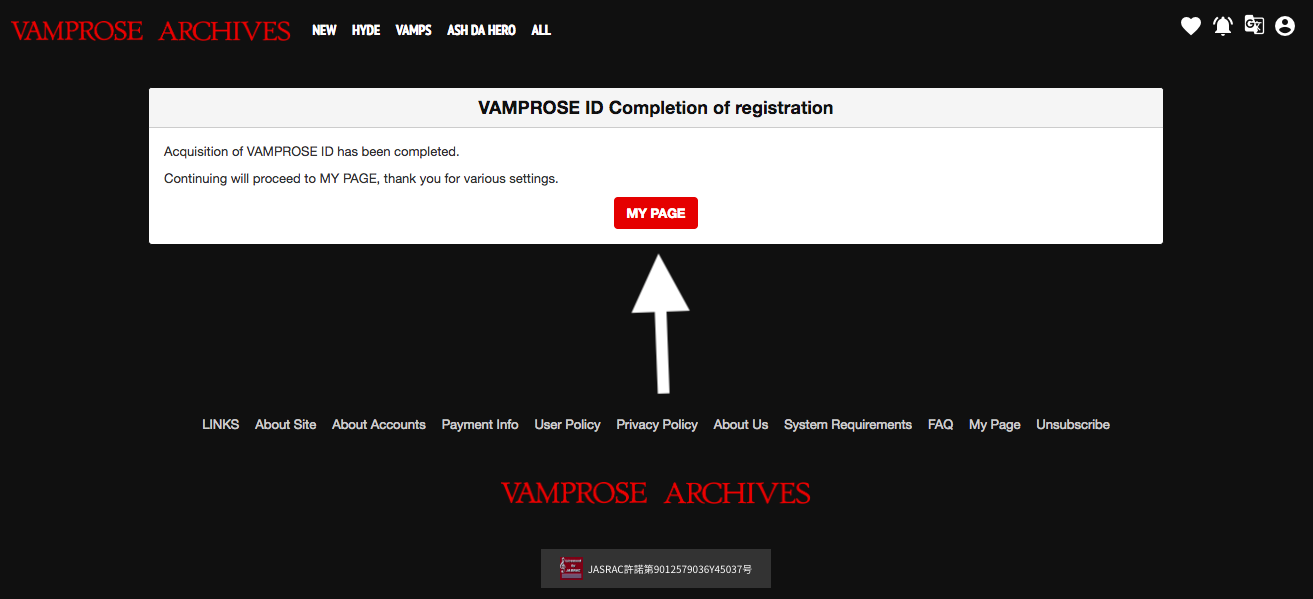 ⑥Click on the "Paid membership registration" button on "MY PAGE".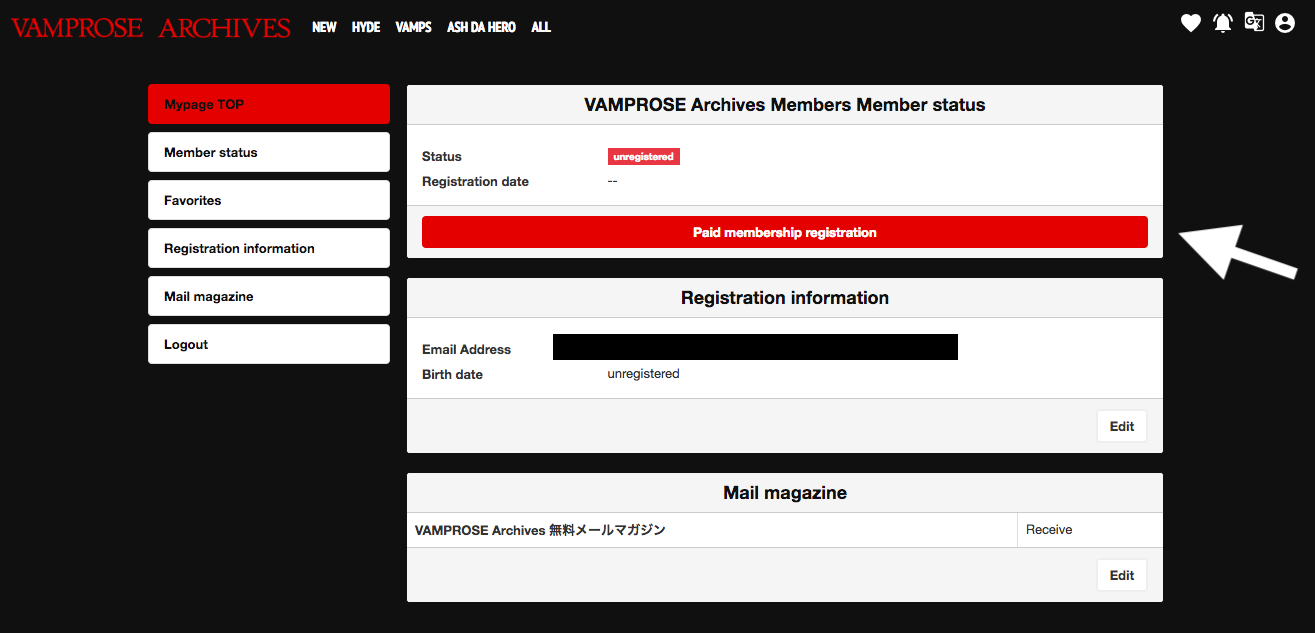 ⑦After entering all the required information (such as your name), click "NEXT".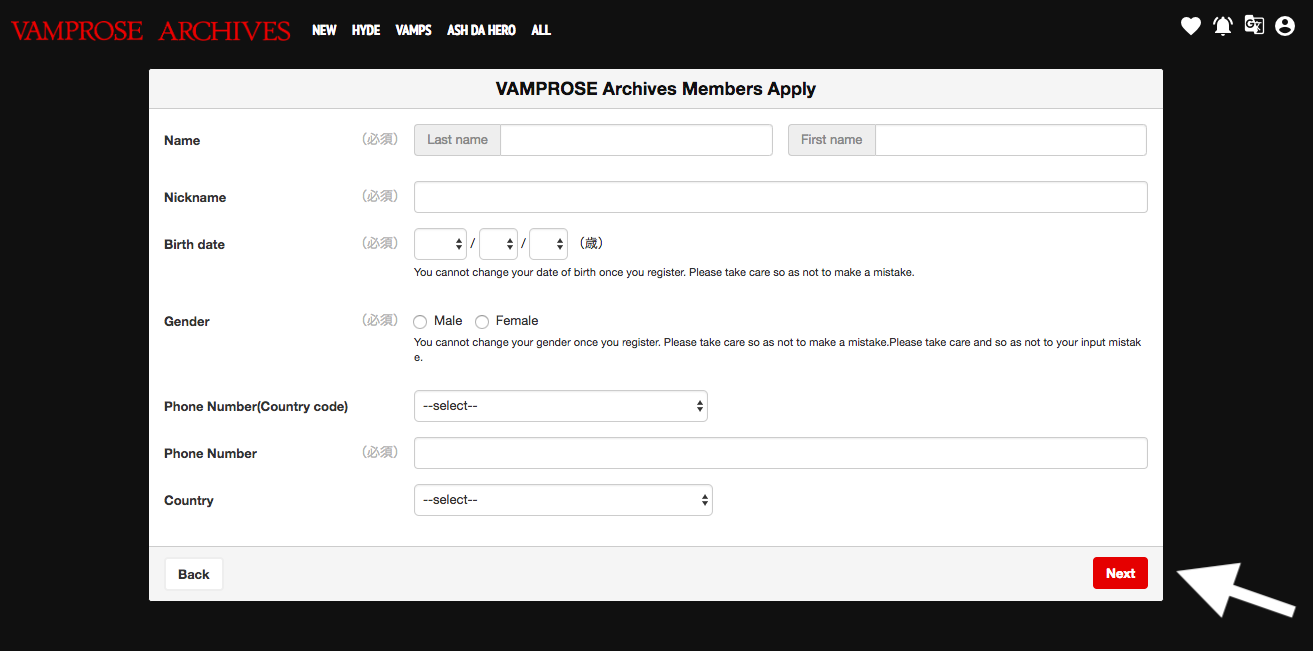 ⑧Select the desired plan (1-month plan, 3-month plan, 6-month plan, 12-month plan from the top). When you finish selecting your plan, click "NEXT"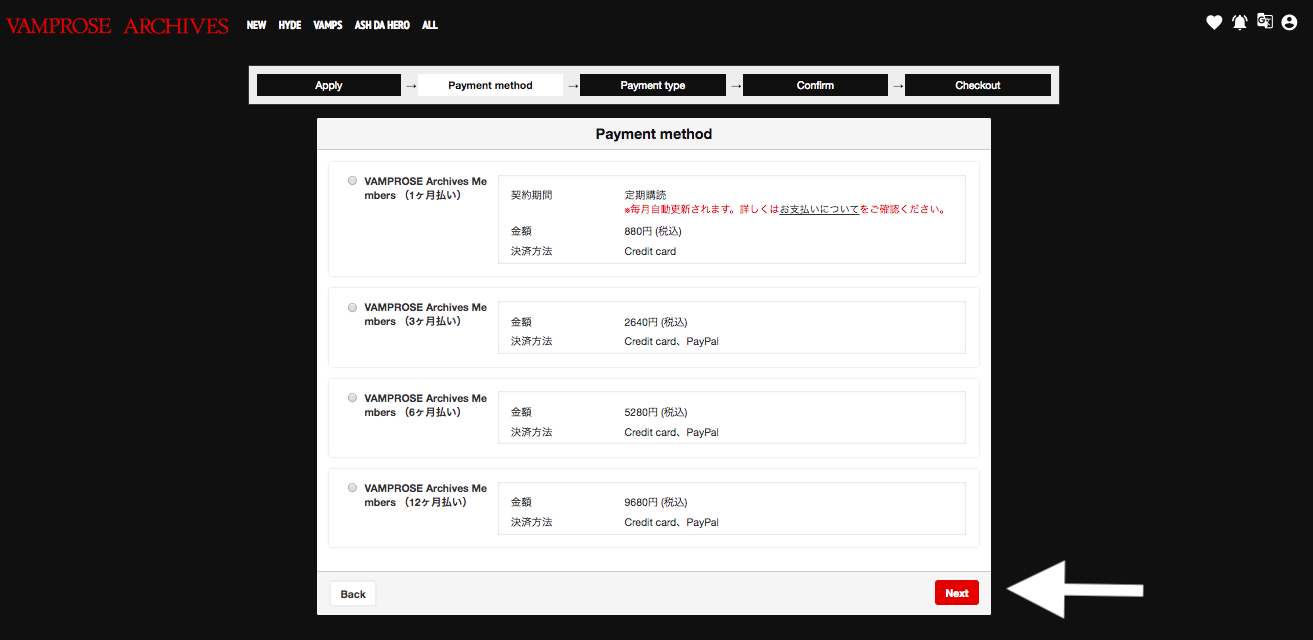 ⑨Select your desired payment method (Credit Card, PayPal). After you finish, click "NEXT" to proceed.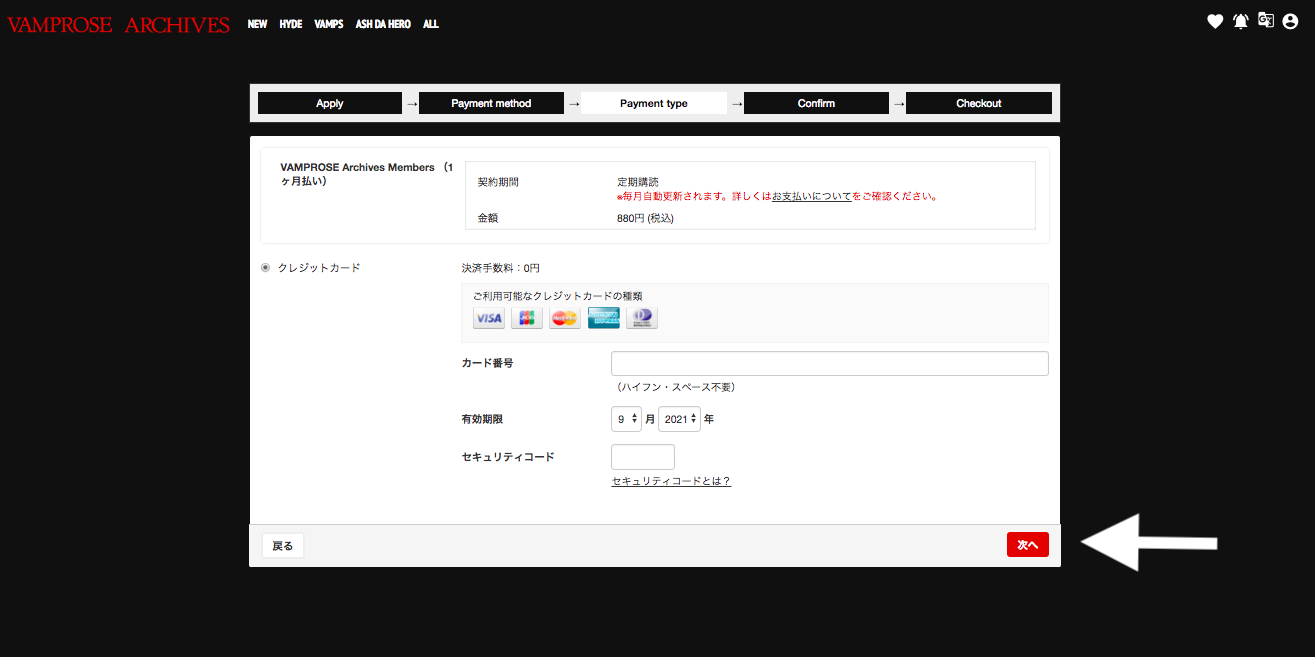 ⑩Check all the information you have entered, if there are no mistakes, click "Confirm payment". Your Paid Membership registration is now complete!